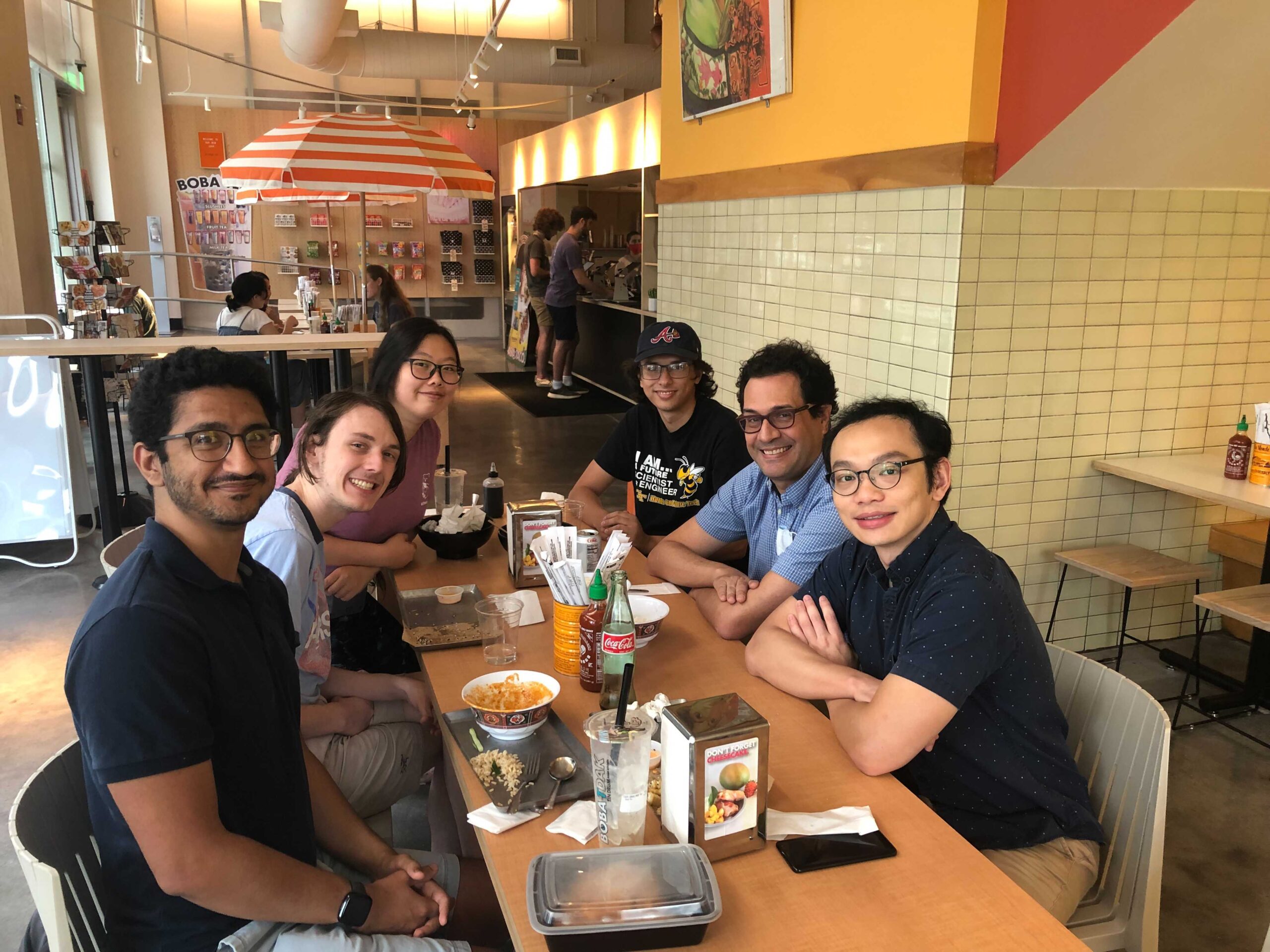 Current members:
Ignacio Taboada, Professor
Bennet Brinson, PhD Ssudent 2020 – Present
Jiyuan Liao, MSc student 2021 – Present
Andrew Wang, PhD student 2022 – Present
Current undergraduate students:
N/A
Former Postdocs
* Andreas Tepe (2009-2011).
Job after leaving group: Research staff at University of Siegen
* Dirk Lennarz (2012-2015, 2016-2017).
Job after leaving group: Data scientist at AlixPartners
Former PhD students
* Jacob Daughhetee (2015).
Job after leaving group: Postdoc at U. South Dakota (EXO and NEXO dark matter experiments)
* James Casey (2015).
Job after leaving group: South Pole Winter over for the IceCube Neutrino observatory
* Chun Fai Tung (2021).
Job after graduation: Postdoc at Georgia Tech
* Chujie Chen (2022).
Job after leaving group: Meta
* Pranav Dave (2023).
Just graduated!
Former undergraduate students:
Sai Im, Cheng Tang, Taylor Browning, Eric Martin, Stoian Borissov, Thomas Harris, Alan (AJ) Pryor, Jill Russek, Vincent Paglioni, Laura Mattson (visiting student), Myron Lee, Seth Kimbrell, Eric Stoker-Spirt, Casey Trimble, Nicholas Lucas, Jacob Sikes, Robert Stocking, Faith Su Dang, Julian Zehr, Brent Limyansky, Justin Johnson, Peter Lott (REU), Daniel Monaghan, Adam Sattler, Lucas Isbill, Jarvin A. Young (REU), Joseph Colosimo, Jo Wedemeyer, Charles Cardot, Jinyu Zhang (REU), Matthew Barroso, Danshyl Boodhoo.
Other associations
Daniel Rebello, former Affiliate